Business Case:

Energy

Despite global gains in electricity access, affordability and reliability remain persistent challenges, particularly for those living in low-income communities of color in the Global South. The clean energy transition offers new opportunities to tackle these challenges while reducing gender gaps, expanding services and improving outcomes for customers.
Power
The Gender in The Energy Sector Business Case highlights how each stage of the energy value chain—from generation to retail—holds different opportunities for gender inclusion.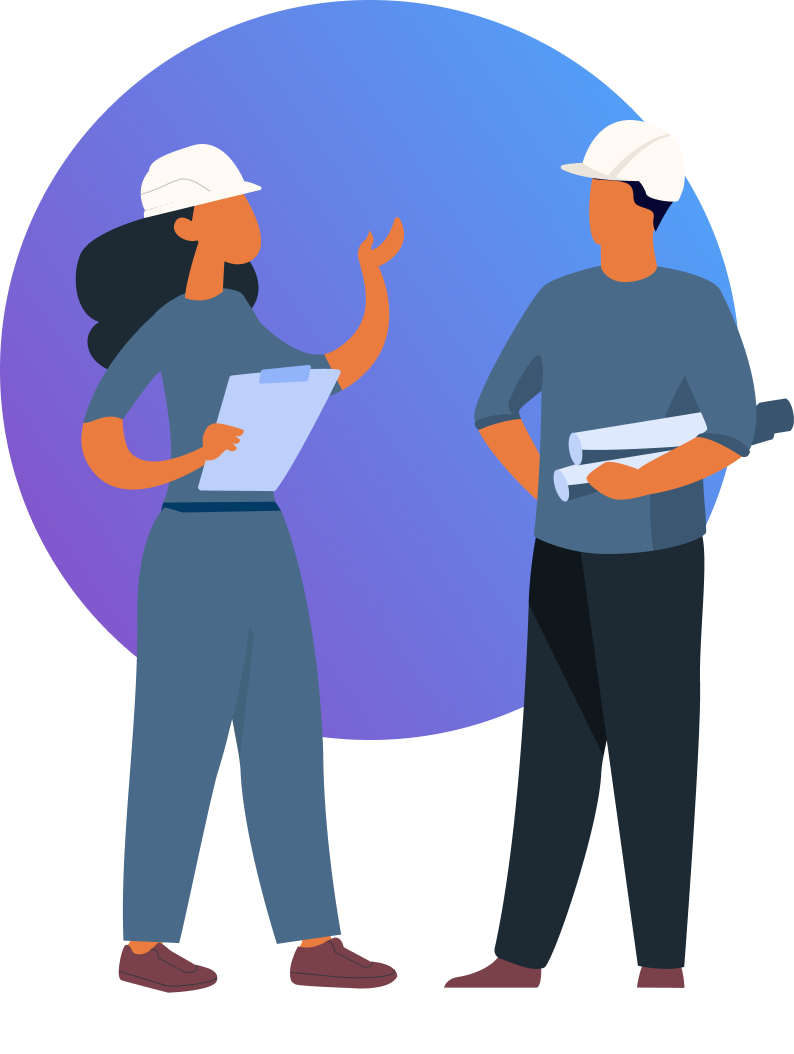 KEY FINDINGS
Empowering Women as Change Agents, On and Off the Grid
Strategies to address gender gaps
The strategies below help companies to develop gender action plans that help recruit and retain women and ensure that their needs as service users are addressed.
Increase representation of women in energy sector management and workforce.
Create opportunities to hire women in the energy supply chain in off-grid markets.
Differentiate service and product offerings to meet gender-diverse consumer needs.
Incorporate gender inclusion into community investment and stakeholder management plans.
Increase representation of women in energy sector management and workforce.
Create opportunities to hire women in the energy supply chain in off-grid markets.
Differentiate service and product offerings to meet gender-diverse consumer needs.
Incorporate gender inclusion into community investment and stakeholder management plans.
EXAMPLES AND CASE STUDIES
Vietnam Electricity's EDGE
In Vietnam, Vietnam Electricity (EVN) is the national utility and the third largest company in the country, employing more than 100,000 workers. Only 21% are female. Recognizing gender equality as a key tool in restructuring the company to gain efficiency, the utility has worked with the World Bank to put in place a gender action plan and set targets for increasing the number of female managers. It now runs a regular Women in Leadership course for female employees, has an active mentor and mentee program, and has successfully gained the gender Economic Dividends for Gender Equality (EDGE) certification. According to managers, these measures have enabled the company to restructure while promoting more talent from within and improving EVN's workplace culture.
USAID's Engendering Utilities and Other Multinational Initiatives
Under the US Agency for International Development (USAID) Engendering Utilities Program, seven utility partners have increased their number of female employees, reduced bias in hiring, addressed gender pay gaps, and adopted gender equity policies. Launched in 2016, the program now covers 17 utilities in 14 countries globally. In the Pacific region, the Pacific Power Association, in partnership with the World Bank, promotes gender equality and increases the recruitment and retention of female talent—particularly in managerial and technical roles—across its members. The program includes working with high school students, implementing mentoring, peer leadership from nominated gender champions, and best practice guidance training for HR staff in gender-inclusive policy development.
Ethiopia Electricity Utility's Gender Assessment
In Ethiopia, the Ethiopian Electricity Utility (EEU) carried out a gender assessment to support redesigning how the company recruits and retains female talent. As a result, the utility implemented institutional capacity building to implement the gender action plan, partnerships and scholarships with higher education institutions to improve STEM educational opportunities for young women and existing female staff members, a mentorship program for female staff, an enhanced package of parental leave and benefits, strengthened response to gender-based violence and harassment (GBVH) in the workplace, and the establishment of on-site childcare facilities. Among the key lessons learned in implementation are the importance of complementing a gender equality policy with capacity building of the staff who are charged with putting it into action, the need for deliberate efforts to make STEM training accessible to women, and the need to combine efforts to support women in their care responsibilities with active responses to the workplace challenges they face—especially in terms of technical and leadership skills development.
Women as Collectors—and Change Agents
In India, Delhi's Tata Power Co. hired 841 women to serve as bill collectors in informal settlements in the city. The result has been a 183% increase in revenue over five years, with minimal cost to the company. Active power connections have risen 40%, as homes with previously illegal connections have become bill-paying power customers. One key factor in the program's success was the ability of women to talk to other women, enter into homes, and leverage their existing relationships of trust in target communities. In Comoros, the World Bank and national utility SONELEC blended social science, gender analyses, and behavior change principles to take an innovative response to reducing commercial losses. More than 100 women were trained to raise awareness about the value of formal connections and paying bills. As a result, outstanding bills dropped by 79% in the first 100 days, and SONELEC intends to continue working with women as role models and change agents.
Solar Sahelis: Female Entrepreneurs Tackling Last-Mile Sales
IFC's Lighting Asia and Lighting India programs, in partnership with solar products distributor Frontier Markets, developed a network of female entrepreneurs ("Solar Sahelis") to tackle last mile sales. The women are organized in self-help groups but operate as self-employed sales agents on commission, working with rural households to help them fund and purchase appropriate high quality off-grid products and offering education to customers on productive uses of electricity. By the end of an 18-month period, the Solar Sahelis accounted for over 30% of Frontier Markets' overall sales—a number that has continued to grow. The program attributes its success to leveraging the relationships of trust that women had in local communities, as well as noting that energy purchase decisions are often made by women, making female sales agents better positioned to access this market segment.
PNG Power: Investing in Electrification
In Papua New Guinea (PNG), the national utility PNG Power undertook the PNG Town Electrification Investment Program in partnership with the Asian Development Bank. The program includes ensuring 30% female participation in community consultations, offering skills training for village committees and households (with a minimum participation threshold of 50% women), ensuring 50% female participation in village power and water committees, providing jobs for women in project construction and ongoing maintenance, guaranteeing equal pay for equal work, implementing an HIV/AIDS awareness campaign to mitigate risks, and rolling out gender awareness and capacity-building training for the energy utility.
Solomon Power and Solar Grids: Opportunities for Women
As part of the World Bank Solomon Islands Electricity Access and Renewable Energy Extension Project, Solomon Power is providing training for rural women to do basic cleaning and grounds maintenance at the sites of community solar grids. The program has a target that 80% of such positions will be held by women, employed by the national utility, by the end of the program.