WOMEN AND

COMMUNITY ENGAGEMENT

Discover tools to improve community and user engagement and social license to operate by attending to the differing needs of men and women in the host community.
TOOL SUITE 3
WHAT'S IN THE TOOL SUITE?
16 practical tools and guidance notes to help companies engage women and men in all aspects of project and community development initiatives.
Benefits of Women and Community Engagement
Engaging Women Improves Projects—and Entire Communities
Designing infrastructure projects to meet the needs of community members is nothing new, but having a measurable positive impact means making sure that both men and women are consulted and benefit from activities.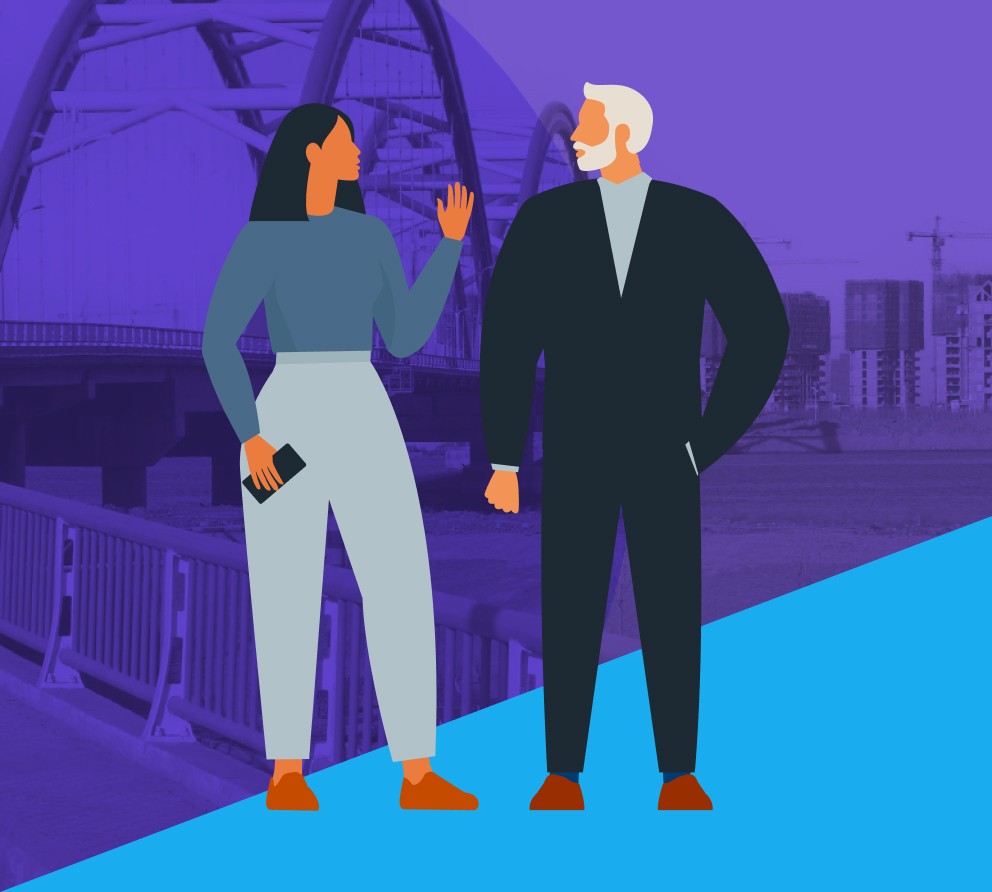 TOOL SUITE 3
HOW TO USE THIS TOOL SUITE
Different companies will face different challenges and opportunities. This tool suite includes a menu of tools to pick and choose from, based on organizational needs and priorities. Companies don't need to use all the tools listed here, and can use them in the order that best fits.
How Does Gender Affect Operations in Local Communities?
These
tools help companies understand how infrastructure projects impact local communities, as a first step for planning gender-inclusive community engagement strategies.
How Can You Develop Gender-Sensitive Community Engagement Programs?
These tools help companies design, develop, or improve gender-sensitive community consultations, decision-making, benefit sharing, investment programs, and emergency planning and response.
How To Institutionalize Gender-Sensitive Community Engagement?
These tools offer ways to measure impact, improve practice, and ensure that women participate in transparency and accountability mechanisms.
Fast Facts
GENDER INCLUSIVE COMMUNITY ENGAGEMENT
Meaningfully engaging with both women and men in community engagement activities ensures that more stakeholders' voices are heard, that community development initiatives respond to more representative community needs, and can help strengthen social license to operate.
EXAMPLES AND CASE STUDIES
In Vietnam, Capacity Building in Resettlement
The first hydropower project to receive funding from the Asian Development Bank, the Song Bung 4 Hydropower Project in Vietnam took a proactive approach to advancing gender equality through implementation of a complex resettlement and livelihood restoration process for indigenous and ethnic minorities. Women's skills and capacities were built by upgrading traditional farming practices through skills training in wet rice field development; bean and corn cultivation and vegetable gardening; and livestock and fishery. Activities related to community-based forest development have also relied on close consultation with and involvement of the minority Co Tu women, including selection of trees to plant, natural forest protection, use of green manure, weeding, and home gardening. In addition, literacy classes were implemented in the affected villages with majority women participants. The emphasis on targeting women in extension training and use of community-based female extension workers was built on Co Tu women's traditionally important role in agricultural farming and food production.
WeConnect Virtual Matchmaking
In June 2020, WEConnect International, with the support of IFC and the Women Entrepreneurs Finance Initiative (We-Fi) and others, hosted a series of virtual business matchmaking meetings with WEConnect International's certified women-owned small and medium enterprises (WSMEs) in Latin America and the Caribbean. This virtual matchmaking was comprised of five meetings across different product/service categories (technology, business services, communications and marketing, agricultural and food products, and COVID-19 products and services). One month after the event, four corporate buyers had expressed interest in follow-up meetings with 18 WSMEs in various product/service categories.
In Somalia, A New Market and New Economic Opportunities
During the construction of Bossaso's new local market in northern Somalia,
the United Nations Office for Project Services (UNOPS) emphasized gender mainstreaming through community engagement and skill-building training. During the project, UNOPS engaged and consulted with nearly 2,000 female and male entrepreneurs to inform the design and construction of the market to ensure it met the needs of the end users and to increase the sense of ownership over the final product. In addition, over 200 traders, 90% of whom were women, received business skills training and business startup kits. The newly constructed market, combined with the new skills acquired, helps local traders generate higher income to support their families and contributes to economic development and stability in the region.
ScaleX: Supporting Women in Growing Their Businesses
ScaleX is an IFC-led initiative launched in partnership with
We-Fi
to help close the gender financing gap. Research developed by IFC and the World Bank Group Gender Innovation Lab in partnership with Village Capital shows that despite women leading half the startups that participate in accelerators, they continue to face greatly unequal access to capital. To close this gap, the ScaleX program incentivizes accelerators supporting women entrepreneurs with bonus payments of $25,000 for every women-led business that it helps raise at least $1 million from investors. These bonuses provide an avenue for venture capital funds to commit to investing in women entrepreneurs in emerging markets and will catalyze a total of $40 million into women-led startups in its pilot phase.
Strengthening Women Retailers in Turkey
To address the gap between men and women in its supply chain, Boyner Group, which is Turkey's largest retail corporation, partnered with IFC to launch the Supply Chain Women Entrepreneurs' Empowerment Program in 2014. The program, commonly known as the "Good for Business Program," trains the company's women-owned suppliers, enhancing their ability to obtain financing and improve business performance. The program also trained women entrepreneurs and developed women's market and network and finance opportunities. Benefits included the establishment of a peer network among the participants, improved business planning and motivation, and enhanced business networks as well as relationships with banks and other companies.
Project-Related Gender-Based Violence Costs Projects and Communities
In 2015, a $265 million World Bank-funded project to improve the national road network in Uganda was cancelled following allegations of sexual abuse of minors by government contractors, among other issues. Two other projects were also suspended as a result pending further investigation. As this example shows, allegations of sexual misconduct and gender-based violence can have serious implications for projects funded by World Bank Group organizations. These behaviors violate World Bank Group Environmental and Social Safeguards and Performance Standards and can be grounds for project suspension or cancellation, even when subcontractors are responsible for the misconduct.